In November, the London-based Media Diversity Institute (MDI) will mark its 25th anniversary. MDI remains a vibrant voice in supporting its work " towards diversity, inclusion, and fairer representation of marginalised and vulnerable communities in the media."
I am proud to have been included in a chapter in this new MDI book reflecting on diversity and media featuring my conversation with New Zealand media studies academic and long-time MDI supporter Verica Rupar.
www.media-diversity.org
Verica Rupar* in conversation with John Owen*
This essay is from the upcoming book to mark the Media Diversity Institute's 25th anniversary. The book consists of essays by academics, journalists, media experts, civil society activists, and policymakers – all those who have supported us in our work towards diversity, inclusion, and fairer representation of marginalised and vulnerable communities in the media. The paper version of the book will be launched at the Anniversary celebration on the 17th of November 2023 in London.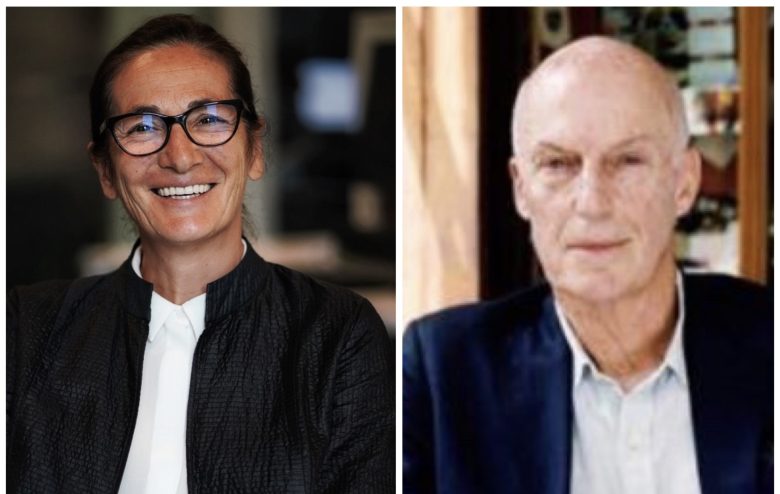 The story about media and diversity for many of us starts with the question of whom journalists should listen to. The answer seems obvious: they should listen to people if they are to serve the public interest. The image of journalists as custodians of the public interest has been heralded by generations of reporters and reinforced in the public imagination, but the evidence is there for everyone to see; the actual work of a journalist often differs from the imagined version.
Many books, commentaries, movies and documentaries have been produced on the subject. The most recent one, Journalism Manifesto, one of the most radical academic works on the discrepancy between what journalists should do as opposed to what they actually do, argues that in the 20th century, mainstream journalism was driven by elites, written by elites and consumed by elites. Not with people in mind. The authors see the practice of contemporary journalism as outdated, disconnected from ordinary people, alienated from its audience, and losing touch with those that practice contemporary journalism. What follows is a bold statement: journalism is at crossroads, and if it does not change it will simply die.
The calls for journalism to listen and understand social needs, to adapt and transform, and to be led by ideas of public good, have been strong for a long time. Among the most powerful voices calling for this change has been the Media Diversity Institute which was established 25 years ago.
It seems appropriate to start this conversation with John Owen by discussing the ongoing need for change in journalism. John was the European Director of the international journalism foundation The Freedom Forum when MDI was established, and he and his organization provided much-needed support for the MDI work we celebrate today. He is a lifelong journalist who worked as a reporter, writer, producer, and editor for more than four decades. He served as chief news editor at CBC TV News in Canada and an executive producer of programming for Al Jazeera English. He is a professor emeritus of journalism at City University, where he taught the post-graduate international journalism class for 13 years. He was chairman for many years of The Frontline Club, a centre for journalists and media in London, and a co-editor of and contributing writer for the journalism textbook International News Reporting: Frontlines & Deadlines, published by Wiley-Blackwell. He is also co-editor of Dying to Tell the Story: The Iraq War and the Media: a Tribute, published by the International News Safety Institute. He has devoted considerable time and energy to educational and charitable journalism and media projects that have helped improve journalism practice around the world. John was an MDI Trustee in the early 2000s, significantly contributing to the programme direction at the time.
It took a couple of weeks to set up a Zoom meeting. We both knew from the beginning it wouldn't be just an hour or so of casual chit-chat. We both took the questions and issues we wanted to discuss seriously and there were emails exchanged, links forwarded, and comments shared – the type of encounter one misses in intellectually isolated New Zealand, where I live and the States, where John resides.
We go to the heart of the matter first:
VR: People tend to talk about journalism and change in the context of the digitization of news, noticing the shifts in how journalism is produced, distributed, and consumed.  That is certainly important, but do you think it covers the whole story? Thinking of your own career, what were these 'crossroad moments' that made you change your way of doing journalism?

JO: My real start as a reporter was in Milwaukee, Wisconsin, in 1968. Unlike many in my own generation, I started not in newspapers but actually in broadcast. I joined a radio and television station, a very good one, thanks to my very experienced and well-connected graduate journalism professor at Indiana University. I got hired and I got a chance but after a year or so I became quite disillusioned with daily commercial news in broadcasting. I migrated to the public service broadcaster. In the US, these were the early days of PBS [Public Broadcasting System] journalism.
VR: What were you disillusioned in?

JO: The same things that I still loathe about local commercial TV News – the "If it bleeds, it leads" approach to covering communities. I disagreed with how local news covered racial issues that reinforced racial stereotypes and provoked more conflict. When the local PBS station, WMVS [in Milwaukee, Wisconsin], decided to create a new weekly current affairs programme, I applied for the executive producer position and was hired. It was demanding and exhilarating producing, reporting, and hosting the programme plus also doing documentaries and hosting a new weekly interview programme. I was able to do lengthy, prime-time reports and discussion programmes about race, housing, transportation, and lead-paint poisoning afflicting children living in the inner city.
I later moved on to a PBS station in Rochester, New York, where I created, produced, and hosted a new alternative nightly news programme. That eventually led me to Toronto and CBC Canada.
VR: When we were in Egypt, participating in one of the MDI academic mentoring programmes, ten or so years ago, we talked about how journalists moved from being interested in individual people, people with names, homes, professions and lives to be told, to viewing people as members of groups, and individuals as representatives of groups. What changes in journalism would you say were the most significant ones in the last 25 years?
JO: All the obvious ones–the Internet revolution, legacy media decline, the emergence of social media, Twitter, Facebook, TikTok, the iPhone revolution, and the shutting down of local newspapers. In the US context, there was certainly the weakening of FCC [Federal Communications Commission] regulation, the killing of the Fairness Doctrine in 1987 [the Fairness Doctrine required broadcasters to provide balanced coverage of controversial issues and to give equal time to opposing candidates for public office], the launch of cable television and the creation of Fox News. One should add the power and influence of the owner of Fox News, Rupert Murdoch. This development led to the end of impartiality in American broadcast news and the path to "fair and balanced" Orwellian language and eventually to where we are now in the world of Trump's "fake news", Kellyanne Conway's "alternative facts", [Kellyanne Conway served as senior counsellor to President Trump] and the mantra deployed by autocrats of journalists as "the enemy of the people". 
Where we are today in terms of who tells the truth and whose truth is it anyway? Trump lied 30,573 times, according to one study. In 1976, in the post-Watergate and post-Vietnam War era, 72 % of Americans trusted the news media. Today the figure is 34%. Amongst Republicans, 14%.
VR: At the same time, the attacks on journalists and media increased…
JO: The attacks on journalists increased dramatically once reporters and TV news teams gained freedom and independence in a post-Berlin Wall world, in post-Soviet Union countries and in the former Yugoslavia, in African countries no longer under the control of imperial powers. And of course, in the always explosive Middle East against the backdrop of Israel vs Arab countries, and in Latin America, the Fidel/Cuban legacy and vicious conflicts in Nicaragua and El Salvador.
In the post-daily journalism world that I've lived in for much of the 25 years MDI has been in existence, I've made one of my greatest priorities trying to champion and support training and protection for journalists and media trying to cover conflicts, wars, as well as embattled local journalists trying to report on corruption and human rights abuses.
One of my takeaways – reflecting on this period- is that no amount of journalism craft training and skillset improvement or specialised safety training and protection can lift or transform the quality of journalism and media in transitional countries [i.e., post-conflict countries] unless civil society reforms have ensured a commitment to the rule of law.
Reporters can't expose wrongdoing and corruption if they are attacked physically, and their attackers are not arrested and brought to justice. If there is accepted impunity for those who harm or threaten journalists, then only the bravest journalists backed by committed news organisations will stay the course and also be able to fight off defamation suits and other legal challenges.
Working under threats produces far too much self-censorship than is healthy for robust democratic societies. It's all about the stories not pursued, not considered because of fear of the consequences after publication or posting. Today journalists who work online are under attack. My own daughter was subjected to a vicious bullying assault by an accredited right-wing, wannabe Alex Jones vid-blogger while covering the CPAC [Conservative Political Action Conference], a Trump-loving conference in Texas. He got a million hits out of trying to bully my daughter. No one stepped in to help her. Instead, MAGA zealots simply crowded around and recorded video on their phones so they could post this humiliation.
VR: The Media Diversity Institute came about in part because of Milica Pesic's own experience in Serbia of being abused for publicly opposing Slobodan Milosevic's call for patriotism over professionalism. She left Belgrade and took refuge in London. At that time, you were working for the Freedom Forum. How did the two of you meet?
JO: I took the job at the Freedom Forum in 1996. We were created at a time of great turmoil in the Balkans, Chechnya and in the former Soviet Union. There was a lot going on in Europe at that time, and what was heavily on my mind was the question of how to support responsible, free and independent journalism and the quality of the press emerging from state control.
One day, a bright, young woman from Serbia, Milica Pesic, came into my office looking for a job to be an office assistant. She was impressive but, in my view over-qualified for what was a junior office assistant position. Milica likes to remind me of that rejection.  But I was very interested in her own background and perspectives on how and why nationalist state-controlled media were driving these conflicts in her native Serbia and throughout the Balkans. She was doing some freelance work for the US-based Center for War, Peace, and the News Media at NYU. We engaged in discussions that ultimately ledto Milica organising a major international conference at my centre that helped kickstart the development of what became the Media Diversity Institute. She became its inspirational and tireless leader–creating an amazing network in the Balkans, Serbia, Kosovo, Montenegro, Albania and then Central Europe, Caucuses and elsewhere.
Our Freedom Forum office in London was also becoming a hotbed of independent media. The independent Belgrade-based radio station, B92, under enormous pressure from Milosevic, had a workspace in our office. Also, we established free drop-in computer workstations for freelance and exiled journalists who couldn't afford to access the Internet.
VR: The onsite work of MDI was significant, but it became visible to the wider audience only with widespread access to the Internet. Those who participated in the MDI programmes joined a wonderful new community, they stayed in touch as colleagues and friends, but the real social impact came with the presence in the digital world. I started teaching media and diversity 20 years ago in New Zealand. At that time the only online material on the subject that could be found was on the MDI website. David Tuller's Reporting Diversity Manual was the first I used in the class and is still one of the best collections of case studies and tips that support teaching and training. You wrote the forward for that book–do you mind if we look at it again and see what still stands?
JO: I don't mind at all. Here's what it says:
"The Media Diversity Institute believes that in struggling democracies journalism has too often been a negative force, publishing stories filled with half-truths, misinformation, and racial slurs. 
Its founding Director, Milica Pesic, argues passionately that with proper training and re-training, a new breed of enlightened and responsible journalists can turn hateful communities into productive and tolerant democracies. 
It's not as though Pesic and the Media Diversity Institute are trying to turn journalists into social workers bent on reforming their societies. They are challenging them to practice good fact-based, fair and impartial journalism that informs rather than misinforms.
Where I wholeheartedly agree with Milica Pesic is that the journalism of diversity is not a problem, a millstone hanging around the neck of beleaguered editors and reporters. Smart, savvy editors will recognise that a poorly served or neglected part of the population can be added to the ranks of new readers. 'Diversity Sells' is a sign that ought to be plastered all over editorial offices."
I would sign this forward today. It's relevance is still there.
VR: What has changed meanwhile is the emergence of social media. The explosion of new journalism forms on different media platforms is liberating in terms of reconnecting with the audience, but also terrifying when one thinks about the absence of fact checking and verification, and most of all the amount of misinformation disseminated. Where is it going, do you think?
JO: My loathing of American cable TV news and its endless white noise of partisan commentary and empty-headed analysis that I watch far more than is good for my health, always bring back the question of how to keep and develop journalism that matters. Public service broadcasting is in trouble.  I can't believe that Brits will allow the BBC to be destroyed or killed by a thousand financial cuts. Yet, just this week, it killed off its Arabic World Service broadcasts. My old CBC in Canada is also fighting for its life and needs to recommit to remaining a broadcaster committed to public service broadcasting principles. Although, I have to add, I'm proud of a former student who has just been appointed the executive producer of its flagship investigative current affairs series "The Fifth Estate".
I start my day reading various newsletters and blogs before moving on to my digital media must reads – Heather Cox Richardson, Robert Hubbell, Timothy Snyder, James Fallows, Semafor, or wonderfully engaging new podcasts such as The News Agents & the Rest is Politics, The Daily,  Maddow's Ultra historical series, Pod Save America, Pod Save the World, Ezra Klein, etc. Plus of course all the wondrous multimedia storytelling that we see in the NY Times with amazing visualisation.
Save the World, Ezra Klein, etc. Plus of course all the wondrous multimedia storytelling that we see in the NY Times with amazing visualisation.
Indeed, where is all of this going and what do I make of it?  I am having trouble understanding some of the trends. The most recent of Ben Smith's posts for Semafor confused me. It tries to explain what "The News Movement", created by ex-FT editor Will Lewis and ex-BBC Editor Kamal Ahmed in London, is attempting to do. Do these bright, experienced journalists really believe their own hyper rhetoric about trained journalists doing substantive reporting in pieces to the camera of TikTok length? That context and explanation will be possible there?  I get their urgent need to exploit what they see as an opportunity to get GenZers who get 60% of their information from social media to sign up, but others have tried and failed to cash in on youth markets.  Even Rupert Murdoch lost millions investing in Vice News, which sold itself as the new media gateway to youth viewers and online consumers.
VR: Flashy devices enabled us to stay tuned with the outside world, but the constant flow of news and information that mimics news sometimes fragments our understanding of the world instead of enriching it.

JO: The new ecosystem shattered the trust in news, that is a real problem.

VR: The trust in the media has been declining for a while. How did you approach it as a professor of journalism, teaching a cohort of international students?
The education of future journalists in stable societies where journalism is well established centres around knowledge and skills. I used to bring prominent journalists into the class because these people were really speaking about key journalistic issues. Hearing about their experiences is really important for the careers of journalists from all over the world. Talking about the kind of risk they would be expected to take, or how do you determine whether or not a story is true in a post-conflict period or, you know, all the things we know about now but didn't know before.  Teaching digital tools is important, and we all have so much fun playing with it, but fundamental issues of thinking, being open and curious, and asking the right questions do not change.
VR: But things have changed, and changed for the  better?
JO: What has changed dramatically from the time when MDI started is the diversity of newsrooms. They are more women, persons of colour, openly gay people and trans people. We see this on our screens and hear their voices in North America and Europe and certainly in the Middle East and Africa.
The language has changed too. The mainstream media, even The Sun, would be reluctant to use the misogynistic or homophobic terms they used 25 years ago. Because what is acceptable in public talk has changed–that has improved. The manifestation of our respect for diversity changed over time, and you have more people from different backgrounds on TV.
VR: Media Diversity Institute has played an important role in promoting this tangible evidence of diversity. What is its legacy?
JO: First and foremost, it has survived. No small accomplishment in the world of NGOs and journalism and media foundations. Few that were in existence 25 years ago or have survived in a such robust fashion.
Truth be told, MDI has flourished because of the terrible developments related to hate speech and abusive social media. Milica and the backers of MDI have exploited the demands by governments and corporations—especially in the EU and the US – for projects, studies, training programs, online courses that help support newspapers, broadcasters, and news agencies, and online publications trying to fight back against antisemitism, Islamophobia, and anti-LGBTQ posts. The "Get the Trolls Out" [GTTO] project that you helped to create has been a significant success in this regard. Bravo, Verica!
VR: Thank you, John. It is the people that make successful projects and the GTTO team has been fantastic in developing new forms of media monitoring. Same could be said for the masters programme Diversity and the Media, run jointly with Westminster University. I helped set it up 12 years ago and am fascinated with its development. It attracts students from around the world.
I think that tells us that there is still plenty of work to do in societies that are fracturing due to ethnic, religious, gender and other differences.  Michael Ignatieff's quote from Freud in his keynote remarks to the first ever MDI conference at the Freedom Forum 25 years ago is still incredibly relevant. He talked about the "narcissism of minor difference" that disrupted societies and was exploited by hateful state media.  We see that happening in Hungary, in the way Orban's state-controlled media are covering the openly gay U.S. ambassador to Hungary. MDI still faces enormous challenges and its programmes and projects are still urgently needed.
---
*Verica Rupar is a professor of journalism at the School of Communication Studies, AUT, New Zealand, and a Chair of the World Journalism Education Council. Her academic work includes studies of the epistemology of journalism, the relationship between journalism, media and democracy, as well as communication practices around key social issues relevant to the promotion of social inclusion. Her publications include Inclusive Journalism; Journalism: Themes and Critical Debates; Getting the facts right: reporting ethnicity and religion; Scooped: Politics and Power of Journalism in Aotearoa New Zealand and Journalism and meaning-making.
*John Owen is professor emeritus of journalism at City University where he taught the post-graduate international journalism course for over 13 years. He created the Freedom Forum European Centre in London and was its executive director. He was also the founding executive producer of the international broadcast conference NewsXChange. He was executive producer for programmes for the Al Jazeera English Channel in Washington and London. Owen spent twenty years with the Canadian Broadcasting Corporation and served as its chief news editor (head of news) in Toronto and its chief of foreign bureaux in London. He was one of the founders of the London-based Frontline Club for journalists and media and served for many years as its chairman.